Un Nouveau récepteur 4K de la Société STARSAT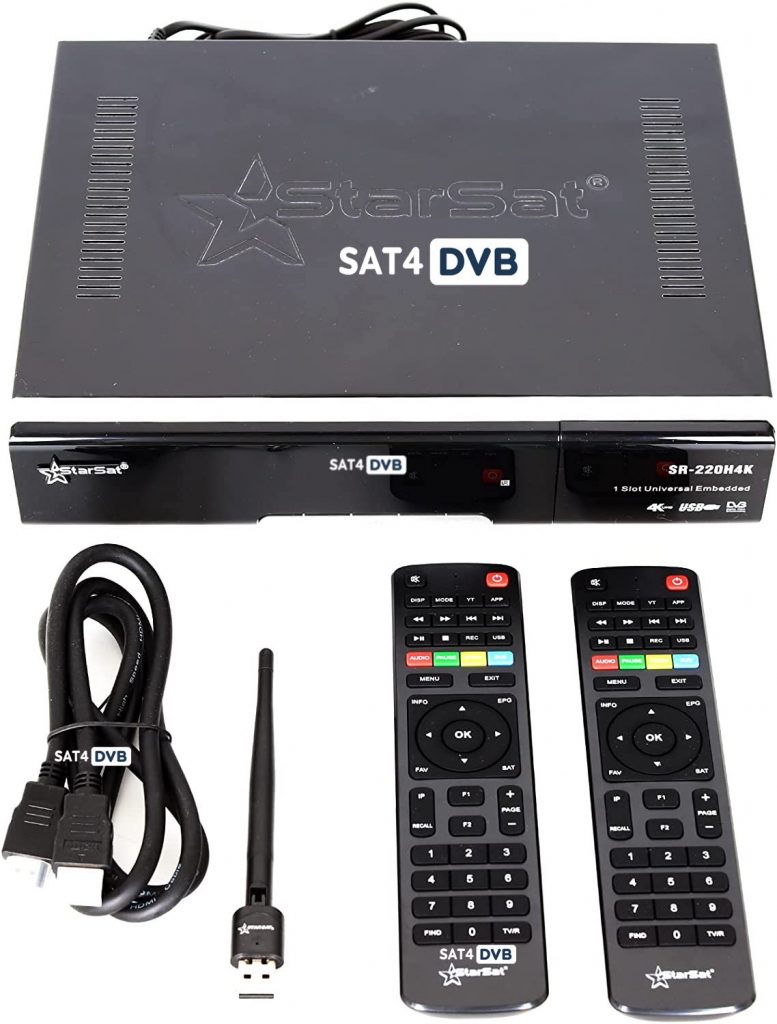 StarSat SR-220H4K Ultra = Starsat SR-200HD Extreme 4K UHD​
StarSat a publié un nouvel appareil qui est le premier 4K haute définition de l'entreprise 
Spécifications actuellement disponibles: 
(Un peut être ajouté ou supprimé dans le futur)
SR-220H 4K

 EN: 
Ali2661
DVB-S/DVB-S2 Satellite Compliant with Advanced Compression Technology
SCPC & MCPC receivable from Ku and C band satellites
Universal, Single, Single S & C Band Wideband LNB
Compatible Code Rates: 1/2, 3/5, 2/3, 3/4, 4/5, 5/6, 7/8, 8/9 and 9/10
Sensitive Tuner with Loop-Through
DiSEq C 1.0/1.1/1.2/1.3(USALS)
Unicable Surported
Blind Search supported.
Multi satellite search, network search,Multi tp search
Auto DiSEqC Search
PAL/NTSC
variable aspect ratio(4:3, 16:9)with PAN&SCAN vector or letter BOX option
Output Resolution: 480i,480p, 576i, 576p, 720p_50HZ,720p_60Hz,1080i_50Hz, 1080i_60Hz, 1080P_50Hz, 1080P_60Hz
16bites Color on Screen display (OSD)
Storing memory: 100 Satellite, 4000 transponders and 8000 channels
Supported satellite add, delete, renam,move
Supported transponder add,delete,edit
32 favorite group and parental lock supported.
Supported programme lock, delete, move, rename.
Supported multi-language menue (English,German,Russian,Arabic,Hungarian)
Supported list of programmes, have four sort function: FTA>ACS, satellite, transponder, alphabet.
Easy functions such as Group Move/Recall History
Multi-language audio.
Multi- language DVB Subtitle output
14 days Electronic Program Guide (EPG)
Teletext output through VBI and OSD.
software(data, kernel and file system) upgrade through USB
USB 2.0 Interface
Supported Weather forecast, stock view, currency converter, youtube, Rss, WiFi, DLNA, Miracast, G-Mscreen, Google Map
4G supported
ARABIC SR-220H 4K:
متوافق مع الأقمار الصناعية DVB-S/DVB-S2 مع تقنية الضغط المتقدمة
SCPC & MCPC قابلة للاستقبال من الأقمار الصناعية كيه يو وسي باند
ال ان بي عالمي أحادي النطاق بنطاق واسع S وC
معدلات الرموز المتوافقة: 1/2، 3/5، 2/3، 3/4، 4/5، 5/6، 7/8، 8/9 و9/10
موالف حساس مع حلقة
DiSEq C 1.0/1.1/1.2/1.3(USALS)
تم التصدير من يونيكابل
يدعم البحث الأعمى.
بحث متعدد الأقمار الصناعية، بحث الشبكة، بحث متعدد tp
البحث التلقائي عن DiSEqC
PAL/NTSC
نسبة امتداد متغيرة (4:3، 16:9) مع خيار موجه بان اند سكان أو صندوق الحروف
دقة الخرج: 480i، 480p، 576i، 576p، 720p_50HZ، 720p_60Hz، 1080i_50Hz، 1080i_60Hz، 1080P_50Hz، 1080P_60Hz
شاشة عرض ملونة 16 بت (او اس دي)
ذاكرة التخزين: 100 قمر صناعي، 4000 جهاز إرسال و8000 قناة
يدعم إضافة الأقمار الصناعية والحذف وإعادة التسمية والتحرك
يدعم إضافة وحذف وتحرير جهاز الإرسال
يدعم 32 مجموعة مفضلة وقفل الوالدين.
يدعم قفل البرنامج والحذف والتحرك وإعادة التسمية.
قائمة متعددة اللغات المدعومة (الإنجليزية، الألمانية، الروسية، العربية، المجرية)
قائمة البرامج المدعومة، لها أربعة وظائف فرز: FTA>ACS، الأقمار الصناعية، جهاز إرسال، الحروف الأبجدية.
وظائف سهلة مثل سجل الحركة الجماعية/الاستدعاء
صوت متعدد اللغات.
مخرج ترجمة دي في بي متعدد اللغات
دليل البرنامج الإلكتروني لمدة 14 يومًا (اي بي جي)
مخرج التلفزيون من خلال VBI وOSD.
ترقية البرامج (البيانات والنواة ونظام الملفات) من خلال USB
واجهة USB 2.0
يدعم التنبؤ بالطقس، عرض المخزون، محول العملة، يوتيوب، ار اس اس، واي فاي، دي ال ان ايه، ميراكاست، جي ام سكرين، جوجل ماب
يدعم شبكة الجيل الرابع 4G
Images de la liste des appareils actuellement disponibles: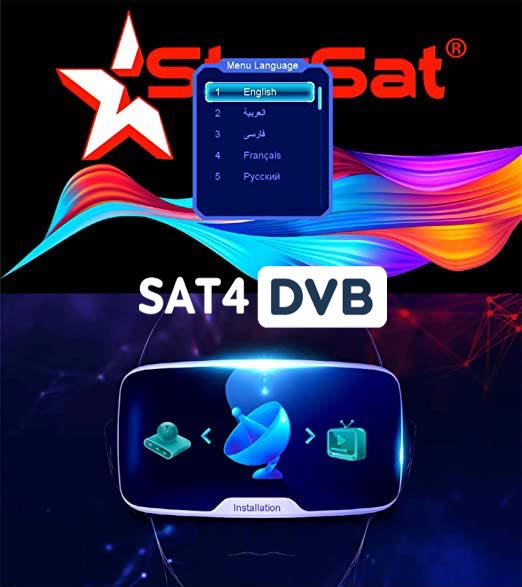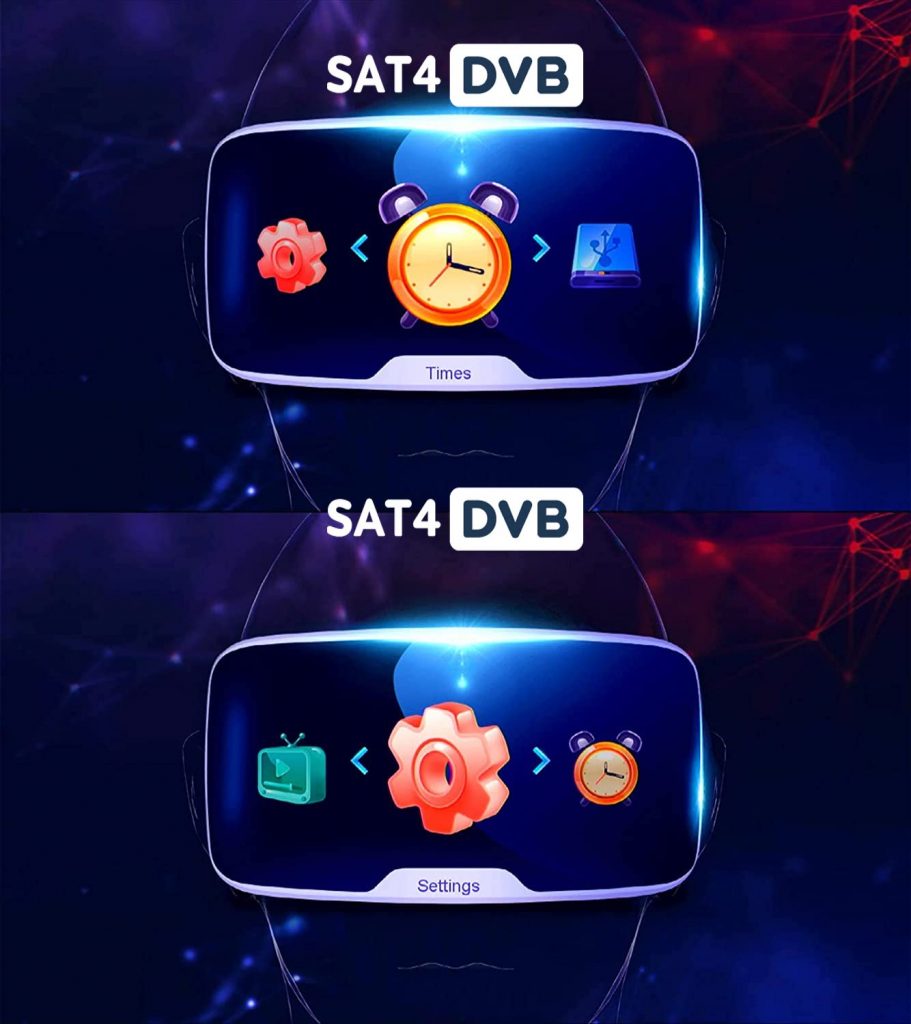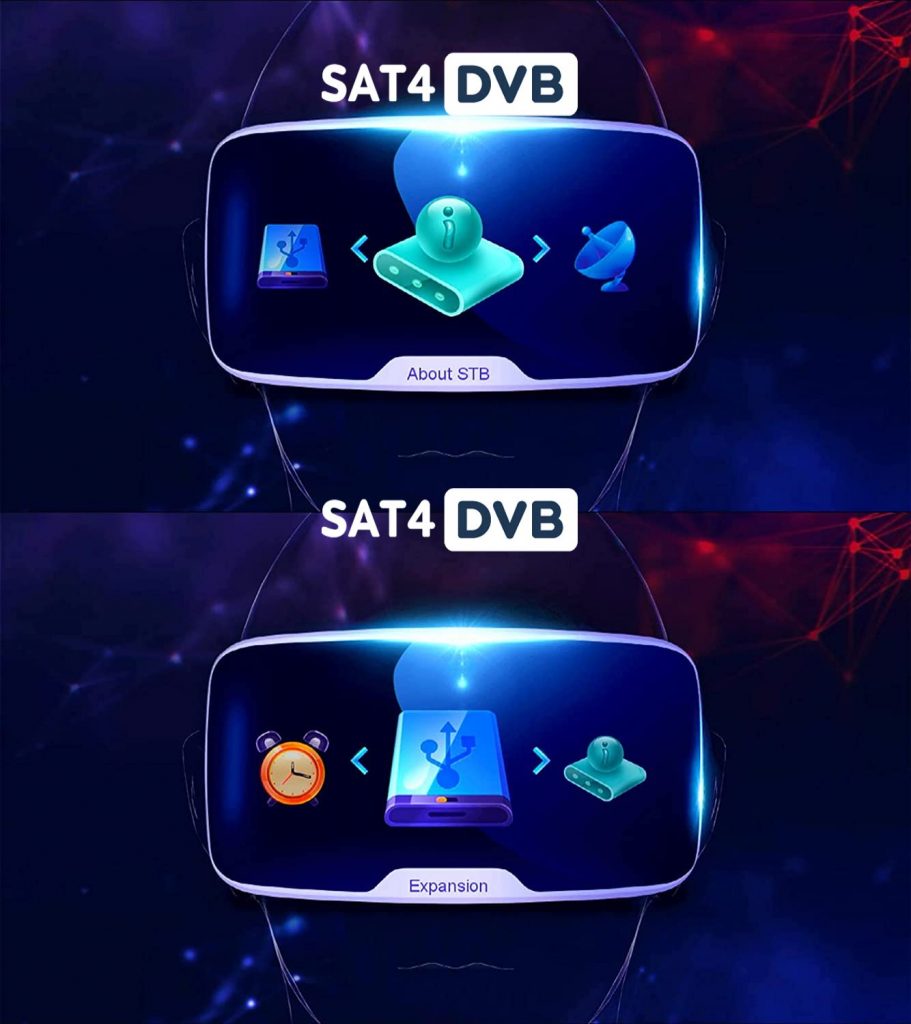 Télécharger la première mise à jour de l'appareil SR-220H 4K
UPDATE 09-12-2022 SR-220H 4K
En ce qui concerne le prix
Le prix n'a pas encore été déterminé et il n'a pas été annoncé mais tout sera clair dans les prochains jours.
  Se rencontrer dans un autre sujet dans un proche avenir

.
SAT4DvB TeaM