New Patch ICONE ICE 4k
iCONE ICE 4K
V 1.9.

73
23-11-2021
ICE 

Patch

 

1.9.73

NEW UPDATE ICONE ICE 4K 2021
Mise à jour  ICONE 4k 
PATCH 
icone ice 1 .9. 73  4k 2021
New in update:
1.  FIX Serveur Plugins
2. Correction des problèmes de colorisation des canaux
3. La coloration s'arrête lorsque l'Orca est éteint.
4. Correction des fichiers de traduction.
5 . Correction de la fonction météo
6. Changez la façon d'activer GOGO IPTV.
7. Le problème avec la rupture AV du TP à haut débit de symboles.
8.Mettre à jour l'audio IP.
9. Corrections de bugs généraux.
How to update the device:
Download Update v1.9.73
Put the file in the usb key.
Menu- download software
Then choose Update
Press 0000 Download the patch
then ask to restart it Press OK
It will be restarted and updated successfully.
Recommended : Then, the factory settings must be set for the update to pass smoothly.
Menu> Settings> System Reset / 0000return to factory regulations
Nov 23 2021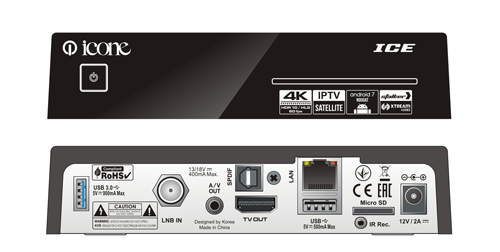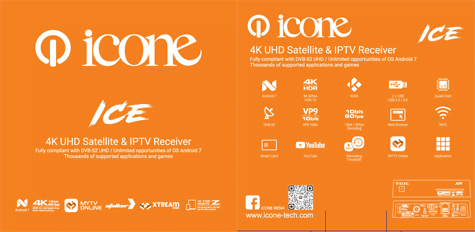 bein OSN Icone ICE 4K 2021 MultiStream
اخر تحديث لجهاز ايكون ايس ICE  2021
nouveaux mise à jour récepteur ICONE gratuit